American-Dutch soprano Katharine Dain brings insatiable musical curiosity, finely-honed lyricism, and an individual aesthetic to engagements on both sides of the Atlantic. She sings music of many centuries and genres in both intimate and grand venues; recently she has been sought after particularly for her assured, deeply-felt performances of contemporary scores and of the Germanic lyric repertoire from Mozart to Strauss.
In Marx's "Selige Nacht," the soprano moved me to tears. The song is all longing; the combination of her pure, clear voice and the undisguised eroticism in the text by Otto Erich Hartleben felt like a painting of Schiele in a golden frame of Klimt: Art Nouveau in a nutshell.
PLACE DE L'OPERA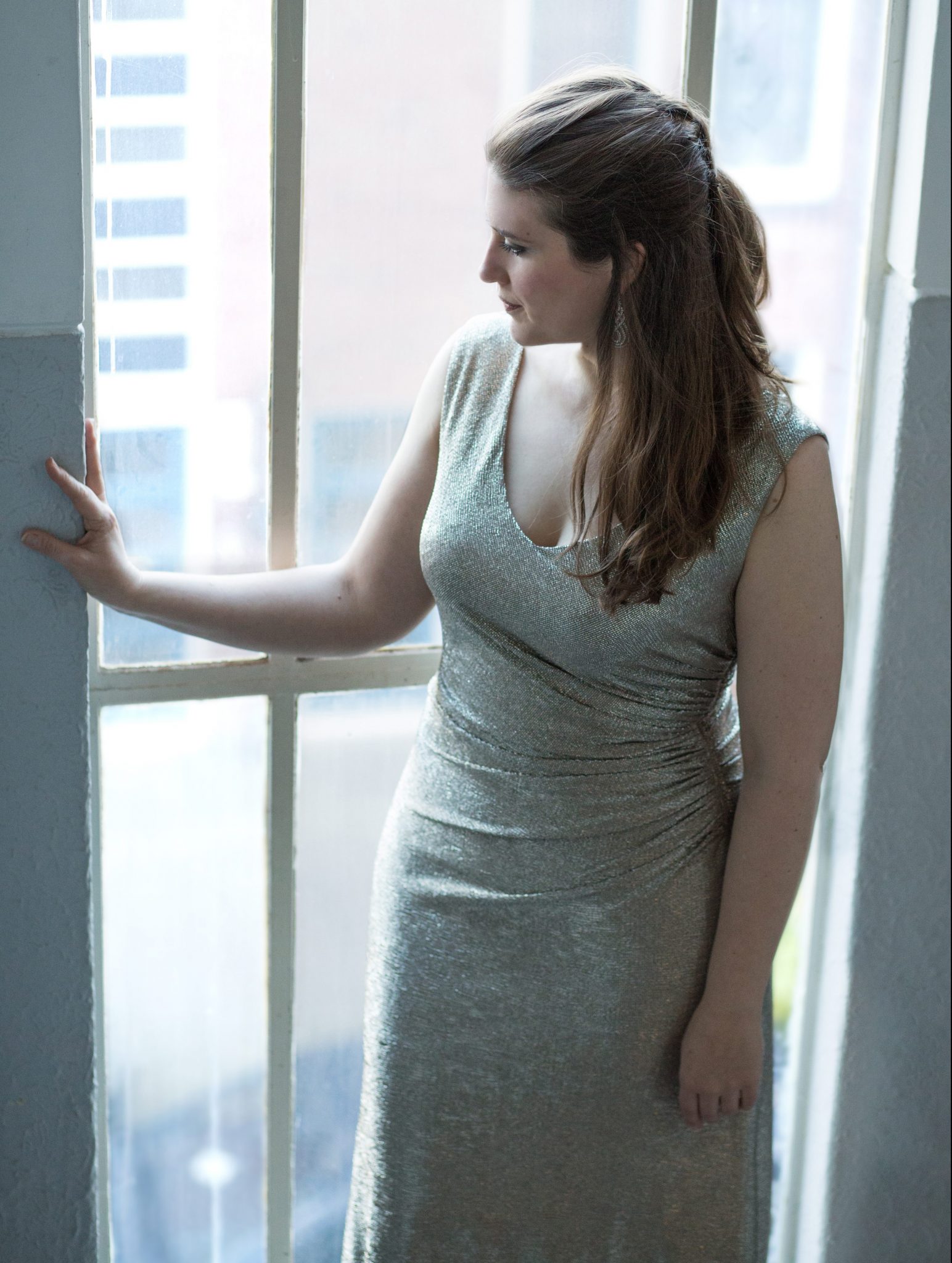 Highlights of the last few seasons include her role debut as Konstanze (in Clermont-Ferrand and subsequently in Avignon, Rouen, Massy, and Reims) in Mozart Die Entführung aus dem Serail, a role she won from the 2017 International Clermont-Ferrand Vocal Competition and which has won her great acclaim, as well as appearances as Cunégonde (Bernstein Candide) at the Banff Centre and a win at the Armel Opera Competition resulting in an engagement as Donna Anna in Hungary and Ecuador. Other notable recent performances include a solo recital of Marx, Strauss, and Korngold in Amsterdam's Concertgebouw with pianist Reinild Mees, her debuts in Paris (Philharmonie), Brussels (La Monnaie), and the Aldeburgh Festival in ENOA's Be With Me Now, a return to Ireland's West Cork Chamber Music Festival, a last-minute replacement as soloist in the Concertgebouw Grote Zaal with Asko|Schönberg under Reinbert de Leeuw of an oratorio receiving its premiere, and her Italian debut in Luigi Nono Il Canto Sospeso with the Teatro Comunale di Bologna under the baton of Roberto Abbado.
Mozart roles (also including Fiordiligi, Donna Elvira and Madame Herz) are a cornerstone of Dain's operatic repertoire; she has also performed Donizetti Lucia di Lammermoor (title role), R. Strauss Der Rosenkavalier (Marschallin, chamber orchestration), Poulenc La Voix Humaine, Cavalli La Calisto (title role) and Giasone (Hypsipyle), and numerous contemporary operas. Her debut at the Dutch National Opera was in Claude Vivier's surreal masterpiece Kopernikus (Coloratura Soprano), a co-production with the experimental theater company Silbersee. She has also worked for companies including Opera Philadelphia, Gotham Chamber Opera, Center for Contemporary Opera, Opera Omnia, Ash Lawn Opera, and Operadagen Rotterdam.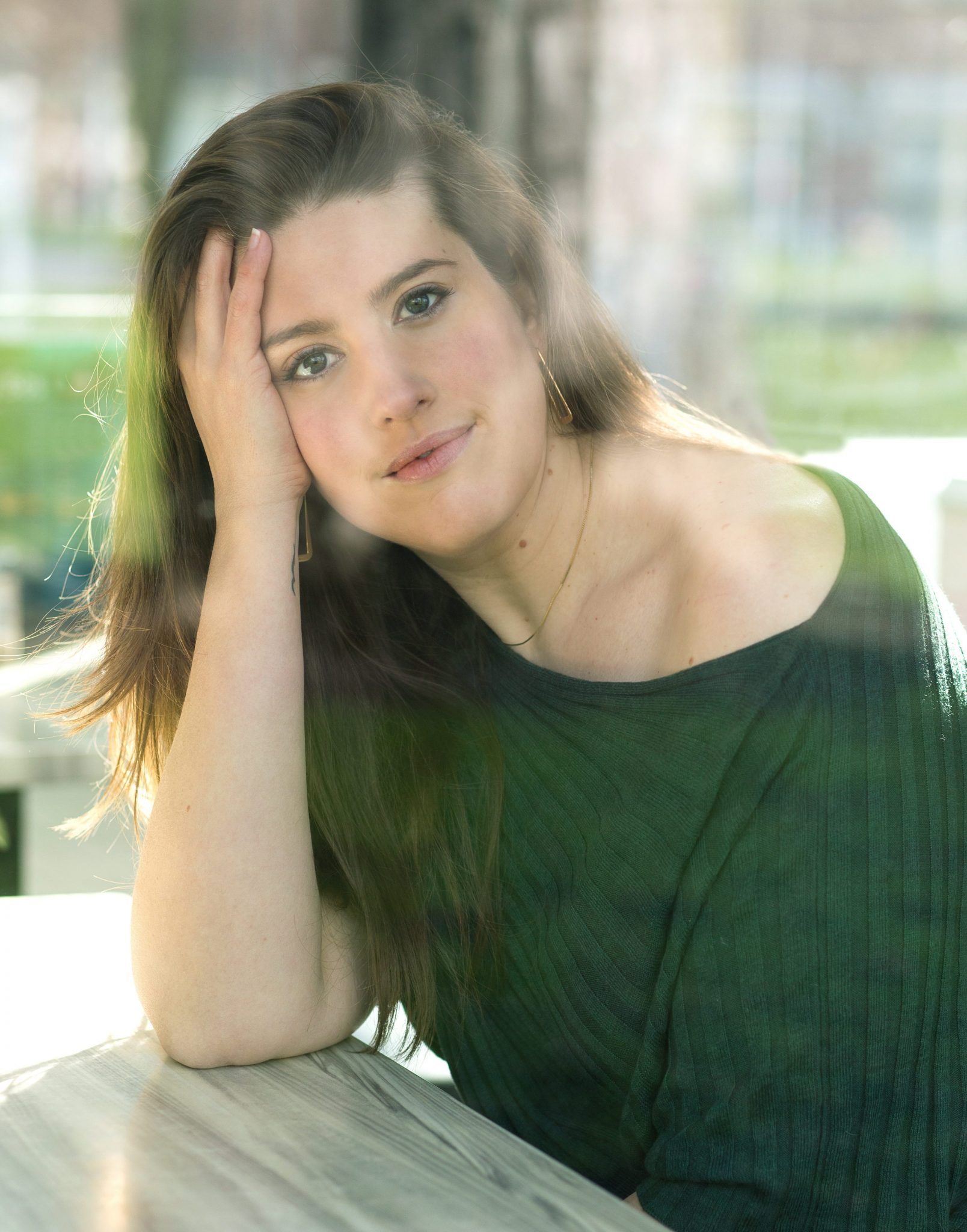 Dain's first professional work was in oratorio, early music, and choral music, and these remain vital to her performance calendar. She has returned over the years to many major major choral/orchestral works: Bach Mass in B minor, Matthäus-Passion, Johannes-Passion, Weinachts-Oratorium, Magnificat and numerous cantatas, Handel Messiah, Dixit Dominus and Judas Maccabaeus, Mozart Requiem, Mass in C minor, Exsultate jubilate, Coronation Mass and Vesperae solennes de confessore, Haydn Lord Nelson Mass and Theresa Mass, Fauré Requiem, Orff Carmina Burana, and many others. She has been featured with orchestras including the Südwestradiofunkorchester Freiburg & Baden-Baden, Asko|Schönberg Ensemble, Sinfonica di Teatro Comunale di Bologna, Orchestra of St. Luke's, Alexandria Symphony, Springfield Symphony, and American Symphony Orchestra and with many professional and amateur choruses, including most recently Cappella Amsterdam. Her work in oratorio has taken her to notable venues including New York's Carnegie Hall and Lincoln Center, Amsterdam's Concertgebouw, and Vienna's Musikverein and Konzerthaus. During her years studying in New York, she was on the regular roster of Trinity Wall Street and also sang performances with the Mark Morris Dance Group (Purcell Dido and Aeneas, conducted by Morris) and New York City Ballet (a revival of the historic Jerome Robbins production of Stravinsky Les Noces).
Katharine Dain  … [sang] with a warm, colorful voice and great diction, thrilling runs, stunning high notes and full emotional display. She even sang the treacherous Rejoice Greatly with a beaming smile on her face, embodying the art on behalf of the audience, the way an artist is supposed to do.
Lexington Herald-Leader
In recent years Dain has emerged as a fierce advocate of the contemporary repertoire. Aided by unusually quick musicianship, she has jumped in for several high-profile performances of obscure scores at the last minute. In 2016, she learned Jan van de Putte's Insonia in an afternoon and sang its premiere with Asko|Schönberg and Cappella Amsterdam under Reinbert de Leeuw in the Concertgebouw's Zaterdagmatinee series, a performance which was broadcast live on NPO Radio 4 and later released commercially on Etcetera Records. Similar situations have led to critically-acclaimed performances of Shostakovich Romances of Alexander Blok with the Nieuw Amsterdams Peil, Nono Il Canto Sospeso at Holland Festival under Ingo Metzmacher, and John Tavener To a Child Dancing in the Wind at the West Cork Chamber Music Festival (singing, according to a glowing review in the Irish Times, "as if the music might have been written just for her"). Several years of close collaboration with the experimental opera company Silbersee and new-music ensembles Oerknal! and Lunatics at Large have led to explorations of what is possible at the risky and exciting edges of vocal technique.
Chamber music and recital repertoire are the emotional heart of Dain's work. She has co-founded several chamber ensembles, including, most recently, the Damask Vocal Quartet. In New York, a student project eventually developed into the Pierrot ensemble Lunatics at Large, lauded as "young, energetic and finely polished" by the New York Times. She spent two consecutive seasons at Ireland's West Cork Chamber Music Festival singing works of Ravel, Tavener, and Gubaidulina, and she has performed with the Callino, Carducci, Momenta, Ragazze, and Van Brugh string quartets; the 2017-18 season will see intensive work with the Quiroga and Ragazze quartets during the first Amsterdam String Quartet Beinnale.
deeply affecting … emotionally riveting
IRISH TIMES
On the recital platform, Dain's musical interests range from the songs of Mozart and Schubert through the rich 20th- and 21st-century repertoire of France, Germany, and the United States. Favorite partners at the keyboard include Julius Drake, Reinild Mees, Sam Armstrong, Renate Rohlfing, Tom Poster, Jonathan Ware, and harpsichordist/pianist Jeffrey Grossman. She has received specialized training in song and chamber music at the Ravinia Festival (Steans Fellow), Songfest (multiple residencies as a Stern Fellow), in private study with Graham Johnson, Roger Vignoles, Sir Thomas Allen, Margo Garrett, Paul Sperry, Amy Burton, and Lucy Shelton, and in masterclasses with, among others, Dawn Upshaw, Matthias Goerne, Edda Moser, Malcolm Martineau, and Wolfgang Holzmair. She is committed to educational outreach via yearly United States recital tours with the Piatigorsky Foundation, whose mission is to bring live classical performances into settings (schools, community centers, retirement homes) that rarely if ever see them.
Dain holds degrees from Harvard University, the Guildhall School of Music and Drama (London), and Mannes College (New York) and currently makes her home in Rotterdam, the Netherlands.
Click here to download a kit of program materials, including biographies (English and Dutch, varying lengths) and high-resolution photographs.