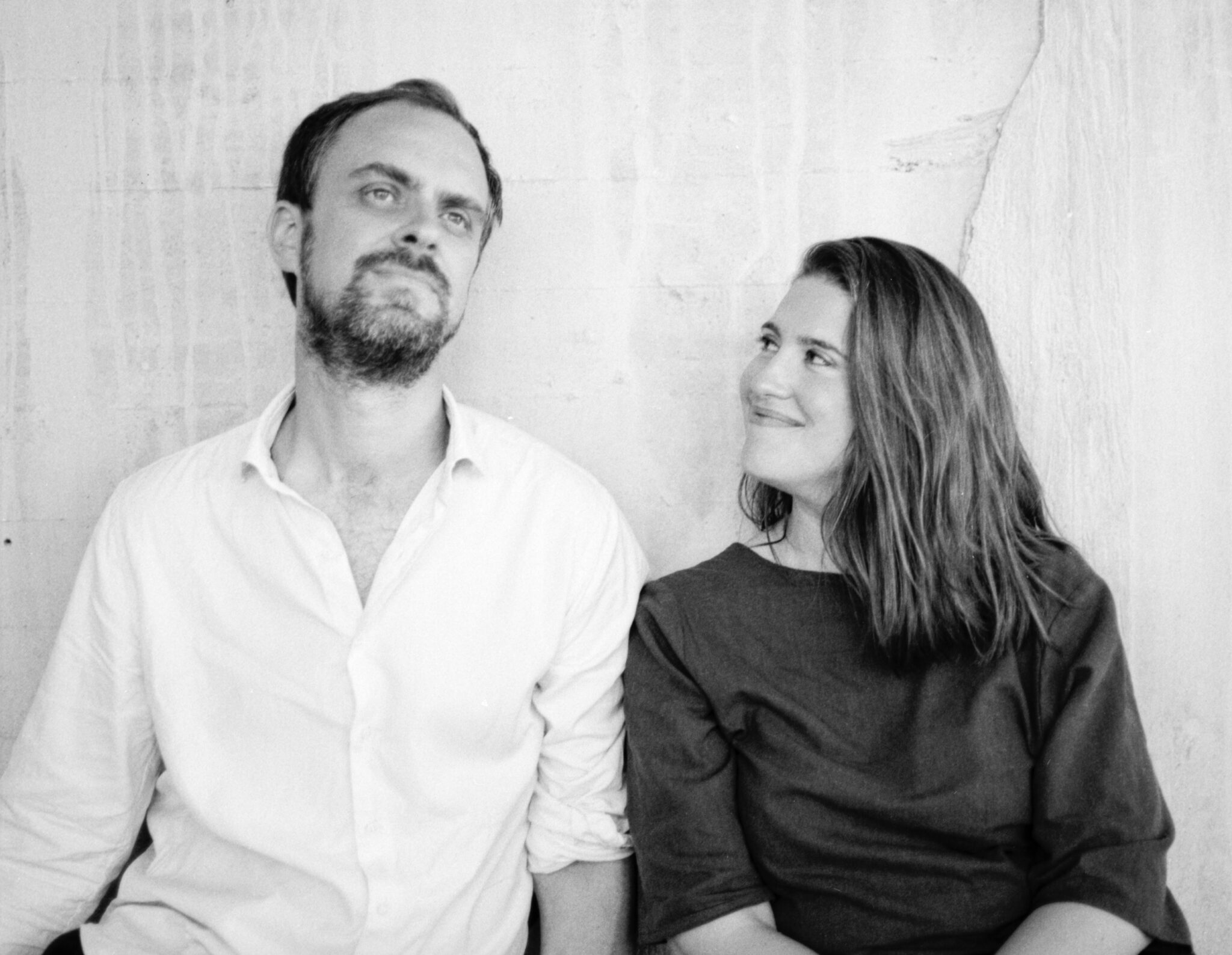 Regards sur l'Infini: Reactions
Sam and I have been overwhelmed by the response to Regards sur l'Infini, our debut disc as a duo, the project that kept us both moving forward through the hardest months of 2020. We've heard from many friends, and critics (see below), and critics who are now friends because they sought us out to talk about what we made, that the album has helped others bear the uncertainty of the current moment, too, and has provided beauty and inspiration. We couldn't have asked for a more sympathetic reception for our unusual and personal program of songs.
Here is a summary of the press response to the disc: reviews, radio programs, blogs, interviews. The album also made several best-of-2020 lists: Parool, Diskotabel, and Basia Jaworski all chose it as one of their top picks of the year.
Reviews
The Guardian (Erica Jeal's Classical Album of the Week): "Glowing, intriguing French chamber music … Katharine Dain and Sam Armstrong have used lockdown to produce a memorable, effortlessly polished album. … An extraordinarily polished and thought-through disc. At its centre is a glowing performance of Messiaen's 1937 song cycle Poèmes pour Mi, Dain's voice crystalline yet powerful when required, Armstrong's piano effortlessly propulsive."
The Times (Geoff Brown): "You could try gazing into infinity with Katharine Dain, an American soprano with scorching top notes, based in the Netherlands, and the incisive British pianist Sam Armstrong. As a virus album, Regards sur l'infini is impressively elegant and thoughtful, featuring cunningly chosen French song settings presented in palindrome form. … Penetrating artistry … perfect in every way." (pdf)
Gramophone (Mark Pullinger, Special Recommendation): "It is in many ways a lockdown chronicle, a focus on the present. Dain provides many of the translations herself and her booklet essay is sensitively penned, honest and thoughtful. Dain's soprano has a slender, pure quality, fearless at altitude such as in Kaija Saariaho's 'Il pleut', where her instrument is beautifully controlled over the droplets of rain falling from Armstrong's piano accompaniment. His playing of the Debussy songs, in particular, has wonderful clarity. The fragility of the Messiaen cycle is carefully managed, Dain's soprano floating especially well in 'Ta voix'. The two Delbos songs from L'âme en bourgeon are rarities on disc; the cycle was premiered at the same recital as the Poèmes pour Mi. Dain and Armstrong's performance should encourage further exploration. Dutilleux's 'Regards sur l'infini' is possibly the most exquisite track on the album, melancholy, confessional." (pdf)
De Standaard (transl. from Dutch): "This French recital absorbs you in a cloud of timbres. Dain's voice is perfectly at home in the crystalline regions of [Messiaen's] ecstatic music. While she intones ritualistic Alleluias, Armstrong lays down Messiaen's elemental granite piano lines. The musicians inhabit just as deeply the hot-cold Proses lyriques of Debussy and the trembling contemporary soundscapes of Saariaho, but what we are most grateful for is that they also recorded songs by Claire "Mi" Delbos, Messiaen's first wife: two clenched, raw discoveries."
Trouw (Peter van der Lint, transl. from Dutch): "Dain herself wrote the excellent liner notes, and you can hear her special involvement with this music in every song. Armstrong is her equal partner in everything. Hear how desolately he plays those sparse notes in the Delbos. This music is a discovery, and Dain sings with merciless beauty."
De Volkskrant (Guido van Oorschot, transl. from Dutch): "Dain [has a] magnificent voice. She shares a clarity with her specialist sister Barbara Hannigan, but sounds a few degrees warmer. … It is not often that Messiaen, Debussy, Dutilleux and the French-Finnish composer Kajia Saariaho are so sublimely defended."
Parool (Erik Voermans, transl. from Dutch): "Exceptionally successful. … Dain's beautiful, clear voice evokes a French perfume, and Armstrong accompanies empathically. What a beautiful CD."
NRC (Joep Stapel, transl. from Dutch): "A magnificent album about turning moments and existential epiphanies, cleverly programmed cyclically. At its heart is the love cycle Poèmes pour Mi … ecstatic pianism, stratospheric outbursts, sultry sighs and pure beauty. A great find are two unknown songs by Delbos … breathtaking."
BBC Music Magazine (Roger Nichols): "… these two fine performers will clearly go far." (four stars)
Luister (Emanuel Overbeeke, transl. from Dutch): "The pianist is outstanding … [Dain] is entirely convincing." (Waardering: 9)
Music Web International (Dominy Clements, Special Recommendation): "Beautifully recorded, exquisitely performed and presented tastefully and with refinement. … Soprano Katharine Dain is perfection itself. Her tone is light but not insubstantial, flexible, expressive and colourful, with a natural vibrato that you can listen to forever. Sam Armstrong's accompaniment is sensitive and equally expressively communicative, an ideal mirror to Dain's voice. … All of this synergy goes into a superbly curated programme of French music. Katharine Dain has the chops to deliver all of these contrasts with needle-sharp intonation, excellent diction and superlative control. … This is the kind of recording that reminds us that there is not only beauty in melancholy, but also a wealth of inspiration."
Place de l'Opéra (Jordi Kooiman, transl. from Dutch): "Dain's soprano shines in both songs like Venus in the firmament, clear and elusive. Armstrong's accompaniment is spot-on."
Leidsch Dagblad (Lidy van der Spek, transl. from Dutch): "Months of quarantine have yielded an unprecedented result of nearly heavenly beauty … The symbiosis between voice and piano is awe-inspiring. Rarely can such unity be found in this music: momentous irruptions of light; consonances chosen for their specific
colours…"
ArtMuse London: "Rapturous and mesmeric … a fine, cohesive work of art. A feast for Debussy – Messiaen enthusiasts and a great introduction to a soprano with an extraordinary voice."
Opéra Online (Elodie Martinez, transl. from French): "Katharine Dain … shows formidable mastery of French mélodie with excellent diction and impeccable technique. … The voice is crystal clear, almost ethereal, powerful, but
never pushed too far. She is well matched by Sam Armstrong's piano, at ease in each composer's world."
Forum Opéra (Alexandre Jamar, transl. from French): "This recording is that of two artists who are above all fine musicians. … Katharine Dain has everything Messiaen asks of his 'grande soprano dramatique'. The voice is full, healthy and brilliant, and soft without strain when the score requires. Sam Armstrong works wonders in Saariaho's 'Parfum de l'instant' and in the dreamy Debussy. … This program is a beautiful promise from a duo that deserves to become known."
Première Loge (Laurent Bury, transl. from French): "A superb recital program. …Katharine Dain's French is excellent, and her voice easily surmounts the music's extreme challenges."
Resmusica (Michele Tosi, transl. from French): "Poèmes pour Mi is a demanding work. … The synergy is perfect and the dramatic impact strong … This is a superb version which should establish the performers and set a new standard."
Radio & Podcasts
BBC: In Tune with Sean Rafferty
NPR: Diskotabel with Lex Bohlmeijer
NPR: Hollandse Nieuwe #10 with Lex Bohlmeijer (extended feature)
France Musique: En piste, les contemporains
Thoroughly Good with Jon Jacobs
Blog Features & Interviews
I wrote a blog post for Gramophone about the experience of making the album: "That Time I Decided To Quarantine With A Pianist"
Opera Today: an interview with Claire Seymour
Basia con Fuoco reviews the disc and chooses it in her best-of-2020
Place de l'Opéra: an interview with François van den Anker